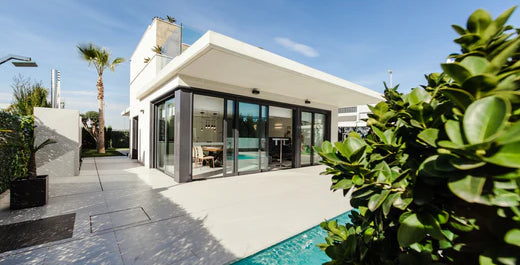 Choosing the Right Treatlife Device: A Comprehensive Guide for Beginners
Embarking on the journey of smart home automation can be both thrilling and overwhelming. Treatlife offers a comprehensive range of devices to transform your home. From Smart Switches to Sensor Detectors, each device seamlessly blends technology and convenience. However, understanding which gadget suits your needs can be a challenge. That's where this guide comes in. How to choose a smart home system and smart devices?
Choosing a Smart Switches
Single Pole Smart Switch & 3 Way Smart Switch
These smart dimmer switches offer a seamless entry point into the smart home world. They work well with Google Assistant and Amazon Alexa, allowing for hands-free voice control. The 3-way switch allows for control from two locations, great for large rooms or long hallways.
Choosing a Smart Dimmer Switch
Choosing a smart home system and a smart dimmer doesn't have to be so difficult. Take control of your ambiance with the Treatlife Smart Dimmer Switches. Easily adjust the brightness of your lights, set schedules, or sync them with sunrise and sunset. The 3-way dimmer switch provides versatility for rooms with multiple switch locations.
Smart Ceiling Fan Controls
Smart Ceiling Fan Control and Dimmer Light Switch & Smart Ceiling Fan Control
Imagine adjusting the fan speed without getting up from your couch. Treatlife's smart fan controls make it possible! The integrated dimmer light switch model adds the ability to control your fan's light too. Both offer voice control through Alexa or Google Assistant.
Plug-in Dimmers & Smart Plug
Dual Outlets Plug-in Lamp Dimmer & Smart Outdoor Dimmer Plug
With these plug-in dimmers, you can adjust the brightness level of any plug-in lamp in your home. The outdoor version is perfect for string lights or landscape lighting. Set schedules or create scenes for perfect mood lighting.
Smart Plug
This device offers remote control of your plugged-in devices. Switch on your coffee maker from bed or your fan from the office – all through your smartphone.
Smart Light Bulb
Switch to smart lighting with the Treatlife Smart Light Bulb. These WiFi-enabled LED bulbs let you choose from 16 million colors and set the right ambiance for any occasion.
Smart Scene Remote
A handy gadget, it allows you to control multiple Treatlife devices together. Create scenes for "Morning," "Night," or "Party" and adjust multiple settings with just one click.
Smart Sensors & Detectors
Smart Water Leak Detector & Smart Door Sensor & Smart Motion Sensor
Treatlife's smart sensors help in monitoring your home for any water leaks, door movements, or unusual motion. They send push notifications to your phone, keeping you informed and alert.
Smart Smoke & Carbon Monoxide Detector
This 2-in-1 detector alerts you instantly to smoke or carbon monoxide presence, providing both peace of mind and additional safety to your home.

With a clearer picture of what each Treatlife device can do, you're now equipped to make an informed decision. Remember, the smart home journey is all about making life simpler and more enjoyable. Choose the devices that best align with your lifestyle and let Treatlife do the rest. Happy automation!