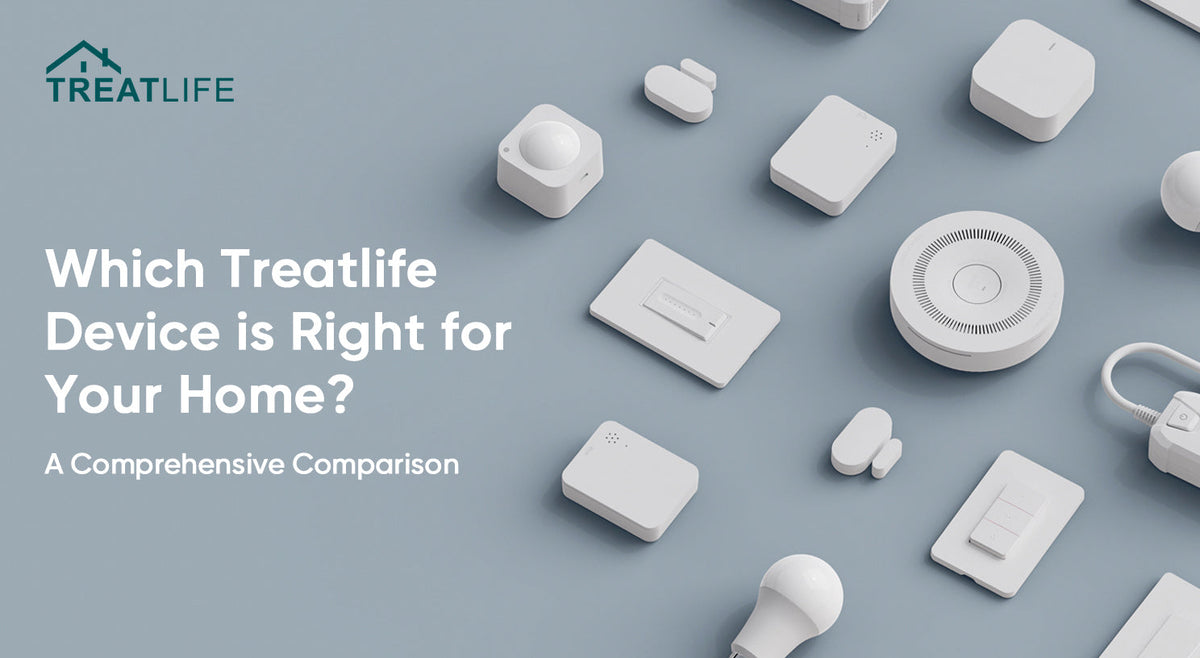 Which Treatlife Device is Right for Your Home? A Comprehensive Comparison
At Treatlife, we offer a wide range of smart devices, each designed with unique features to cater to your specific smart home automation needs. In this article, we provide a comprehensive comparison of these devices to help you choose the perfect one for your home.
Smart Dimmer Switch
Smart Dimmer Switch is the perfect addition to your smart home if you enjoy customizable lighting. This switch allows you to control your lighting's brightness, ensuring it's always at the optimal level. Whether you're reading, watching TV, or hosting a dinner party, this dimmer switch adjusts the ambiance accordingly.
Smart Light Bulbs
Smart Light Bulbs take the lighting game to another level. These bulbs offer vibrant, customizable colors that can adapt to your mood or occasion. They also include built-in speakers, transforming any room into a mini concert hall.
Outdoor Dimmer Plug
Outdoor Dimmer Plug is ideal for those who love spending time in their garden or patio. Control your outdoor lights from anywhere, making your outdoor gatherings hassle-free.
Smart Ceiling Fan Switch
The Smart Ceiling Fan Switch is perfect for DIY enthusiasts. Easy to install, this smart device gives you control over your fan from your phone or via voice command. Plus, you can set routines so your fans operate according to your preferred schedule.
Treatlife devices comparison- the takeaway
Smart homes are the future, and at Treatlife, we're dedicated to making this future accessible to everyone. Explore our range of products today and step into the world of smart living. If you have any queries or need assistance in making your choice, feel free to reach out to us.
Check also the article about water leak detector.