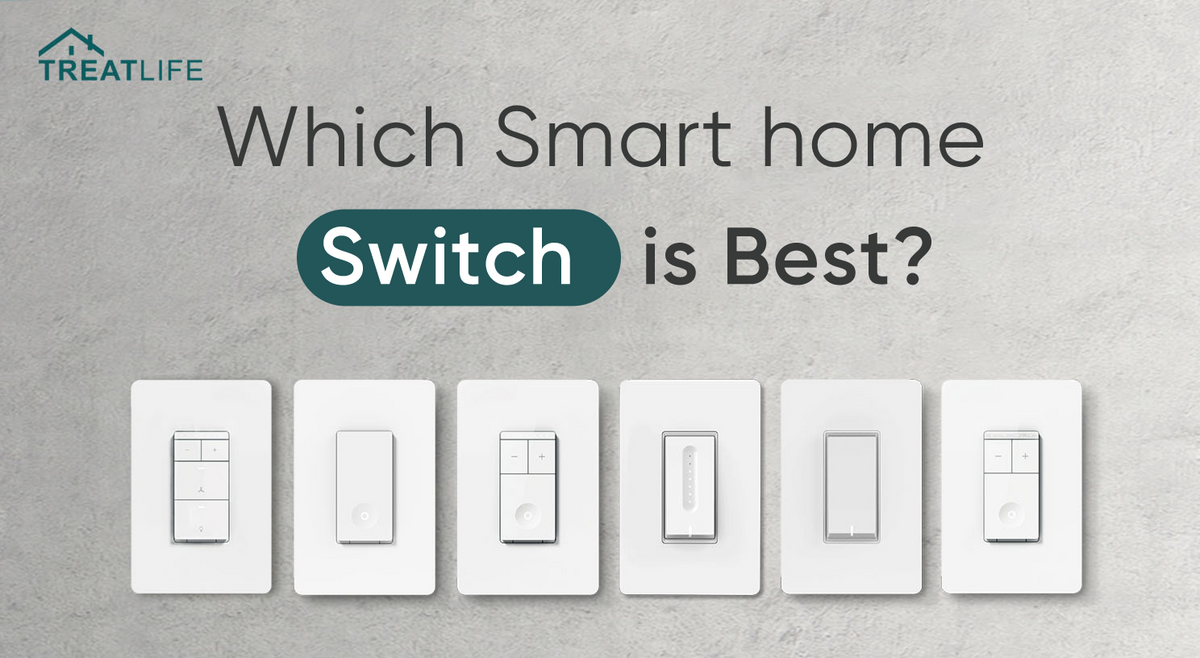 Which Smart Home Switch is Best?
With so many smart home products flooding the market, selecting the right switch for your home can be overwhelming. But with Treatlife's wide range of switches, finding the best and perfect switch for your needs has never been easier. In this guide, we'll walk you through the factors to consider when selecting the best Treatlife switch.
Types of switch
Firstly, make sure what appliances your switch is used for. There are not only single pole and 3-way switches in Treatlife, but also some are used to control fans, lights, or both. The dimmer switches allow you to control the brightness of your lights with ease, while the fan control switches helps you adjust the speed of the ceiling fan like a breeze.
Compatibility 
Treatlife switches are compatible with a range of devices like lights and fans as well as the third-party platforms. For example, you can use the switches with numerous existing fixtures. Some switches works with Alexa, Google Home, SmartThings, and Apple HomeKit. Pick up the one that fit your favorite ecosystem and make the most of voice control.
Power capacity
Ensure that the switch can handle the power load of your appliances. Check the voltage of the switch and compare it to the power requirement of your devices.
Recommendation
Light&Ceiling fan dimmer switch is one of the most competitive products in Treatlife. It's so versatile and convenient that it allows you to control both ceiling fan and lights from only one device. Here are three things you need to know this best switch:
Dual control: comes with 4 speeds to control fans and dim lights from 10% to 100%.
Voice control & remote control: compatible with Amazon Alexa and Google Assistant, so you can take advantage of the voice commands; The Treatlife allows you to control it anywhere & anytime.
Seamless automation: create schedules and scenes to automate multiple devices according to different scenarios.
When it comes to choosing the best Treatlife smart home switch, there's no one-size-fits-all solution. The right switch for you will depend on your specific needs and preferences. Whether you're looking for a basic on/off switch, a dimmer switch for creating a relaxed atmosphere, or a smart switch for entire home automation, Treatlife has an option that will meet your needs. By considering the different types of switches available and their features, you can decide the best one for your smart home and lifestyle.