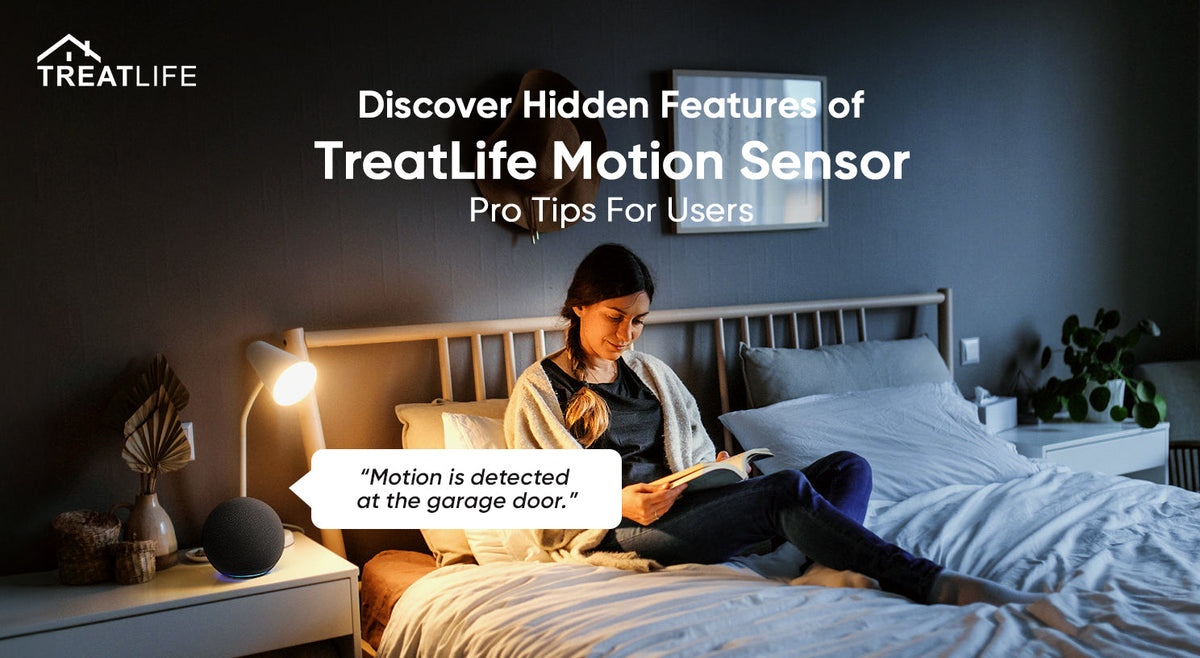 Discover Hidden Features of Your Treatlife Motion Sensor: Pro Tips for Users
TreatLife is essential in the world of home automation. It offers improved home security as well as simplicity and effectiveness because to its ability to easily integrate with other smart devices. Although you may already be familiar with its fundamental operations, this clever gadget has a variety of lesser-known features that can completely change the way you experience your smart home. Are you prepared to find these secrets riches and function of motion sensor? Let's start now!
1. Set up Automations

You already know your smart motion sensor can trigger actions like turning on lights when motion is detected. But, did you know it's possible to include multiple actions? For instance, when motion is detected at specific time periods, turn on the lights, set its brightness to 80%, and set the color to red or yellow.

2. Scheduling Motion Detection

What is motion sensor function? Motion sensors from Treatlife can be programmed to work exclusively during certain time periods. When everyone is moving around the house during the busy daytime hours, this feature is very helpful for reducing unneeded triggers. To configure this, open the Treatlife app's automation settings and choose "Motion Sensor Status > Motion Detected Duration" and select a preferred duration when establishing a new automation.

3. Multiple Alert Mechanisms

Treatlife motion sensors have the ability to activate different alert mechanisms in addition to the standard push messages on your phone. For example, you can program your sensor to flash your smart lamps, giving off a noticeable visual or audible alert.
4. Function of Motion Sensor: Energy Saving

Did you know that one of the functions of the Treatlife motion sensor is to help save energy?For example, if you're renting your facility, you want the lights, smart plugs, or other power-draining appliances turned off when there is no motion detected. Generally no motion means no people out there. It's an effortless way to cut down on energy wastage and keep your utility bills in check.
5. Integration with Third-Party Platforms

Treatlife motion sensors can work in synergy with well known third-party platforms like Alexa. This allows you to create even more advanced and customized automations, one of which is to create an Alexa routine to announce the status of the motion sensors. When creating an Alexa routine, add smart sensor to the trigger, add "Alexa Says" to the action, and choose an announcement device to announce the motion sensor's status changes. This routine is super helpful when you're watching movie in your living room and you get instant alert without the hassle to check out your phone. 

Using your Treatlife motion sensor's hidden features opens up a world of home automation possibilities. With the help of these expert advice, you can modify your gadget to suit your particular requirements and way of life, making your smart home even smarter and easier to use than before. Discover these features right away to transform your experience with smart homes!