Treatlife Smart Light Switch Works with Apple HomeKit, Siri, Alexa, Google Home & SmartThings, Neutral Wire Required
$27.99
$34.99
saving
$7.00
| /
Brief Description of Treatlife Smart Light Switch
Easy to Install: Neutral wire is required, 2.4GHz WiFi only. Only works in a single pole setup. Don't need a separate bridge or hub to connect directly to the Treatlife app. Simple to set up & use, the smart switch can be easily installed in a few minutes with a few tools.

Hands-free Voice Control: Single pole wireless smart light switch can works with Apple Homekit, Alexa and Google Home Assistant. By using simple voice commands, you can control all your lights hands-free. Control your lights and other treatlife smart devices to match any occasion, such as "Hey Sir, good night".

Remote and Group Control: Control your homekit light switch with Treatlife app to keep your house secure by turning on or off the lights via your phone when you are away. You can combine multiple switches that are not wired on the same circuit and control all switches from one switch.

Scheduling and Timers: Create timers or countdowns, you never have to walk into a dark home, just enjoy the convenience brought by home automation by automatically turning the lights on when you enter the room and off when you leave, even when your hands are full and you can't easily reach the light switch.

Trusted and Reliable: Treatlife is trusted by over 500,000+ families around the world. We provides an industry-leading 2-year warranty, with free Live-Tech-Support, make sure you have no worries after purchasing the homekit switches.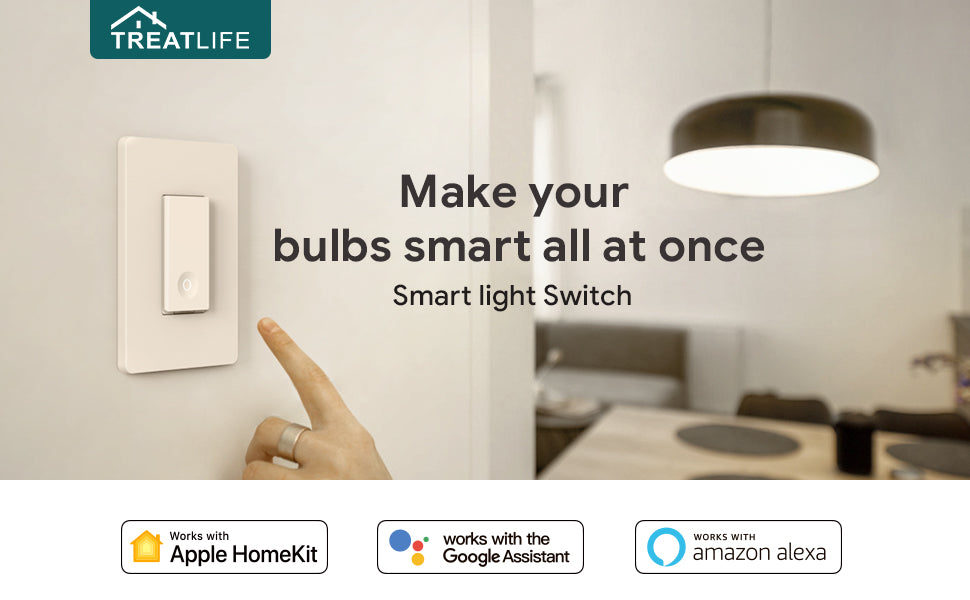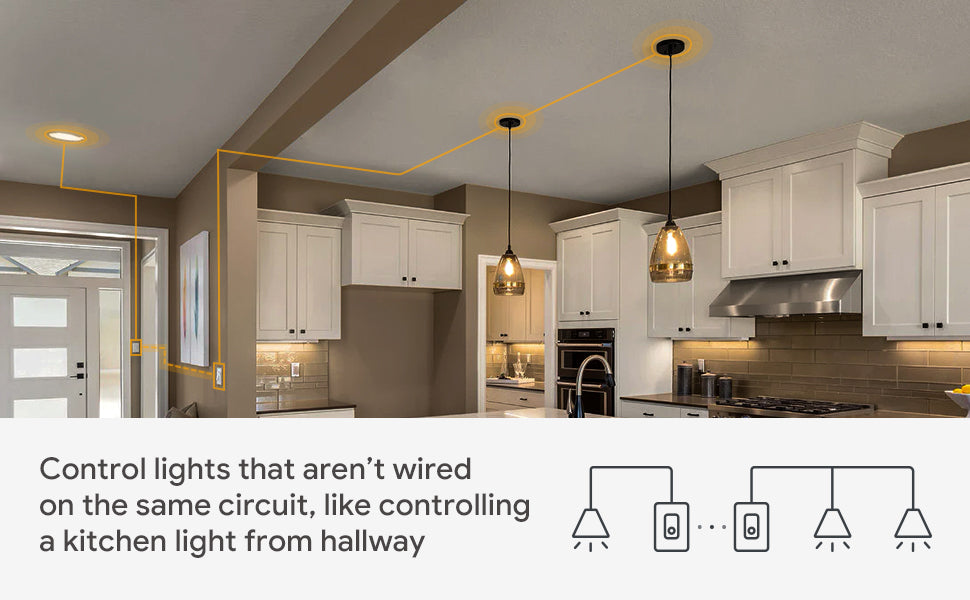 Simple to Set Up & Use

No separate bridge or hub required. Easy to install with a few tools, and power on.

Schedules and Timers Setting

Set timers and have your lights function automatically. On at sunset. Off at bedtime. Or whenever else suits your schedule.

Set Scenes for All Your Needs

Control your lights and other Treatlife smart devices to match any occasion, such as " Good Night ".

One Touch Wireless Whole Room Control

Install Treatlife Smart Bulbs in other fixtures and set automation in the Treatlife app to wirelessly control all your lights from one smart switch.
Need to know before order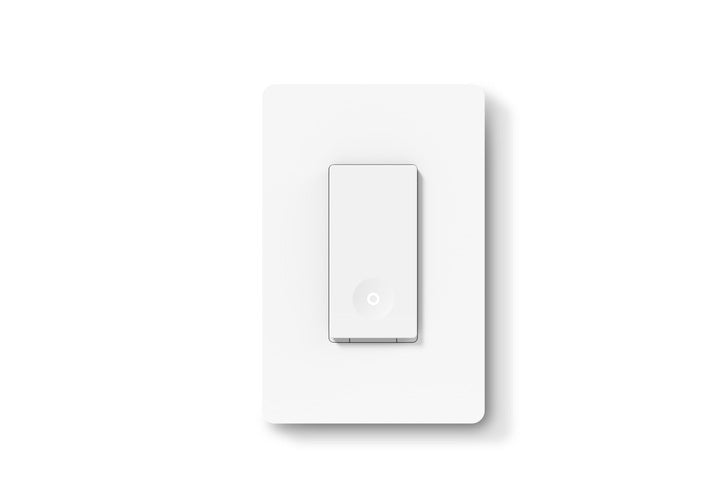 Not Compatible with 3-Way,Multi Way circuts

Neutral Wire required,probably no neutral wire if your house built before mid-80's

Current Rating: 10A
Max Wattage: 1250W