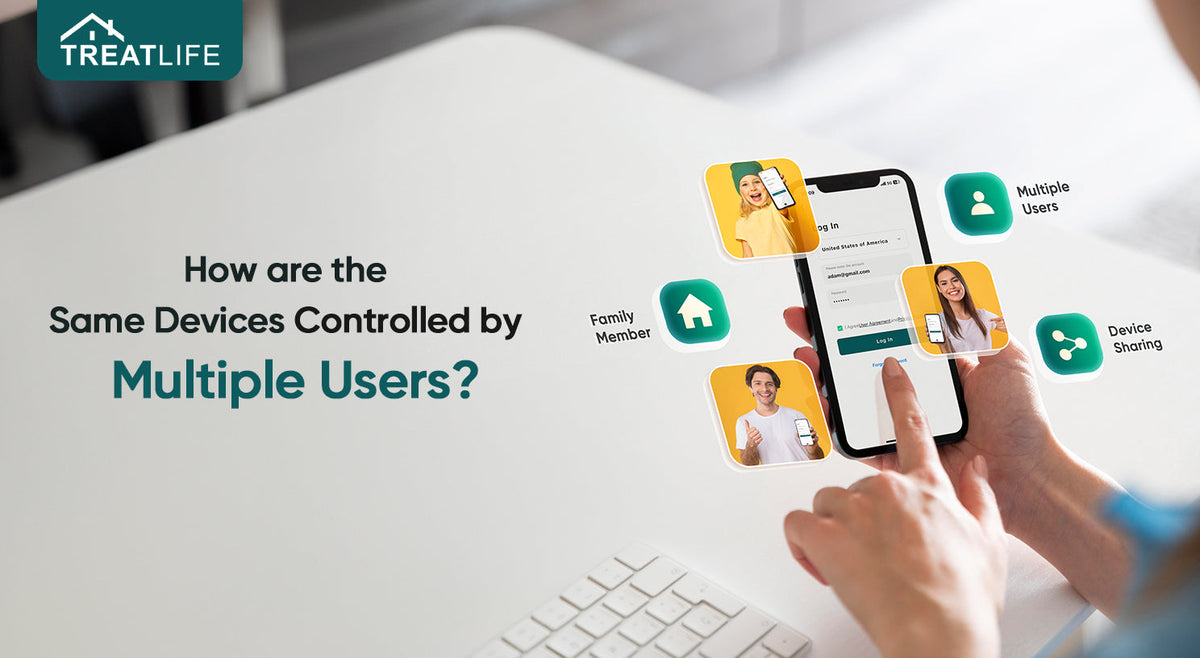 How are the Same Devices Controlled by Multiple Users?
Are you living in a bustling household or sharing your space with multiple family members, roommates, or guests? If so, you're probably looking for ways to let them control your TreatLife smart devices too. That's what we're diving into today, showing you three easy ways to enable multiple users to control the same smart devices in your home.
1. Multiple Logins on Treatlife/SmartLife Apps
The simplest way to allow multiple users to control your Treatlife devices is to have them log into your account from their own devices. The Treatlife and SmartLife apps support multiple simultaneous logins, allowing several people to control the same devices at the same time from their own smartphones.
Please keep in mind that this method gives full access to your account, so it's best used with people you trust.
2. Device Sharing
Treatlife also allows you to share control of individual devices with other users. This feature is excellent for giving specific people control over specific devices without providing full access to your account. Here's how to share a device:
Open the Treatlife app and navigate to the detailed device page.
Click on the 'Pen' icon located in the upper right corner.
Select "Share Device" and follow the steps to share the device with another user.
Now, the user you've shared the device with will be able to control that device from their Treatlife app.

3. Home Management
Another option for multiple users control is to create a 'Home' in the Treatlife app. With this feature, you can add members to your 'Home' and give them control over all the devices in it. It's a handy tool for families or roommates. To set up Home Management:
Open your Treatlife app and go to 'Me'.
Tap 'Home Management' and enter 'My Home'.
Select 'Add Member' and follow the prompts to add other users.
Each member you add will be able to control the devices in your home from their account.



With these three methods, multiple users can take full advantage of your Treatlife devices, making your smart home more accessible and convenient for everyone living in it. Treatlife is all about bringing smart, easy living to everyone in your home.