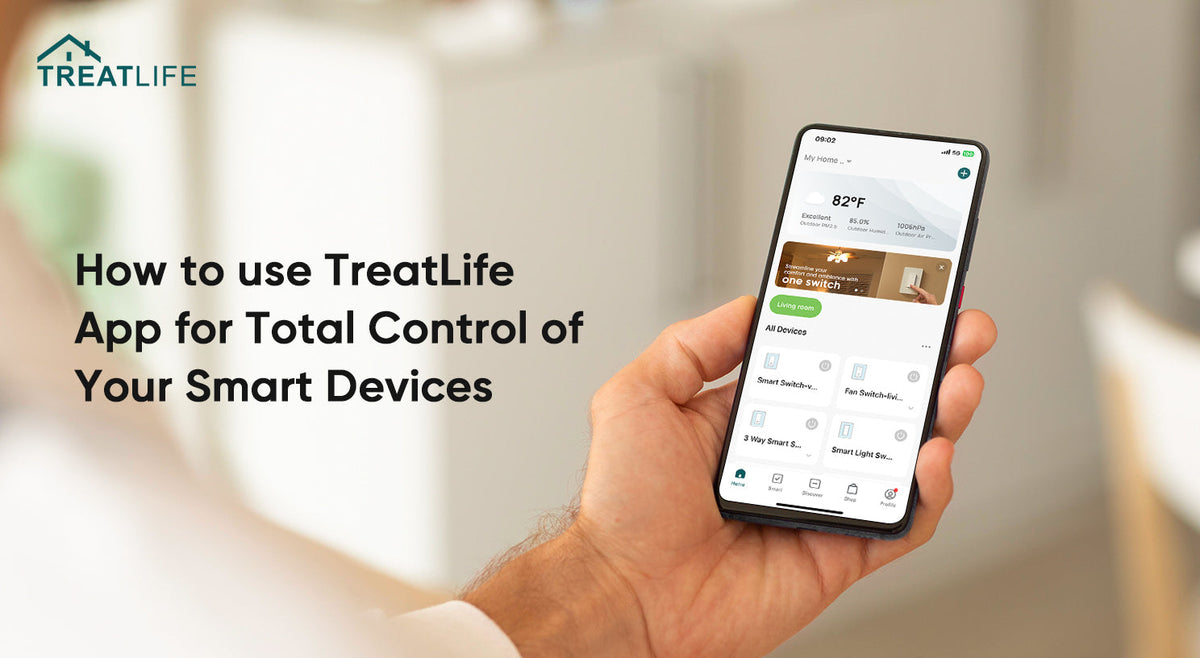 How to Use TreatLife App for Total Control of Your Smart Devices
It can be difficult to manage all the smart devices as we enter the era of smart homes. Nevertheless, it isn't necessary because of the TreatLife App. You can utilize this App to control various TreatLife smart devices, as it offers an user-friendly platform to make your home automation simple and effective. You may take complete control of your smart devices by following the instructions in this blog post on how to use the TreatLife app.
How to Get the App?
The TreatLife App may be downloaded from the App Store for iOS users and the Google Play Store for Android users. Install the app after downloading it, then register an account using your email. Start using TreatLife to experience a smart home after that.
Add Smart Devices
The TreatLife app should be installed on your smart devices initially. This is how:
Launch the TreatLife app, then tap the "+" button in the upper right corner of the home screen.
Choose the device's category before adding it.
The directions for connecting your device are right in the app. This often includes powering on the device and enabling Wi-Fi connectivity.
After connecting, give your gadget a name to make future identification simple.
Control the Devices
You may now control your gadgets after adding them to the TreatLife app. The following is a list of some features you can check out:
Remote Control: With this function, you can manage your gadgets wherever you're. There is no longer a need to be constrained by distance when it comes to checking on and managing your smart devices, whether you are at home, at work, or on vacation.
Scheduled Timings: You can set your devices to turn on and off at predetermined intervals using the TreatLife app. For instance, you could set your smart lights to switch on at dusk and off at dawn.
Scenes and Automations: You can create scenes and automations with many devices using this functionality. For instance, you could create a manual scene that switches on your coffee maker, lights up your bedroom with one simple tap.
Voice Control: The TreatLife app works with Google Home and Amazon Alexa voice assistants. You can use voice commands to control your smart devices once you've finished account linking.
Share Device: You can provide friends or family members access to your smart gadgets via device sharing or adding a member to your Home. This implies that users can operate the gadgets via the TreatLife app.
You have complete control and a better home automation experience with the TreatLife app, which is an effective tool for managing your smart home. TreatLife allows you to personalize your smart home setup to your preferences thanks to its straightforward, user-friendly interface and wealth of functions, making your life simpler, safer, and a whole lot smarter. 
 
Also read the article: "Linking TreatLife devices".