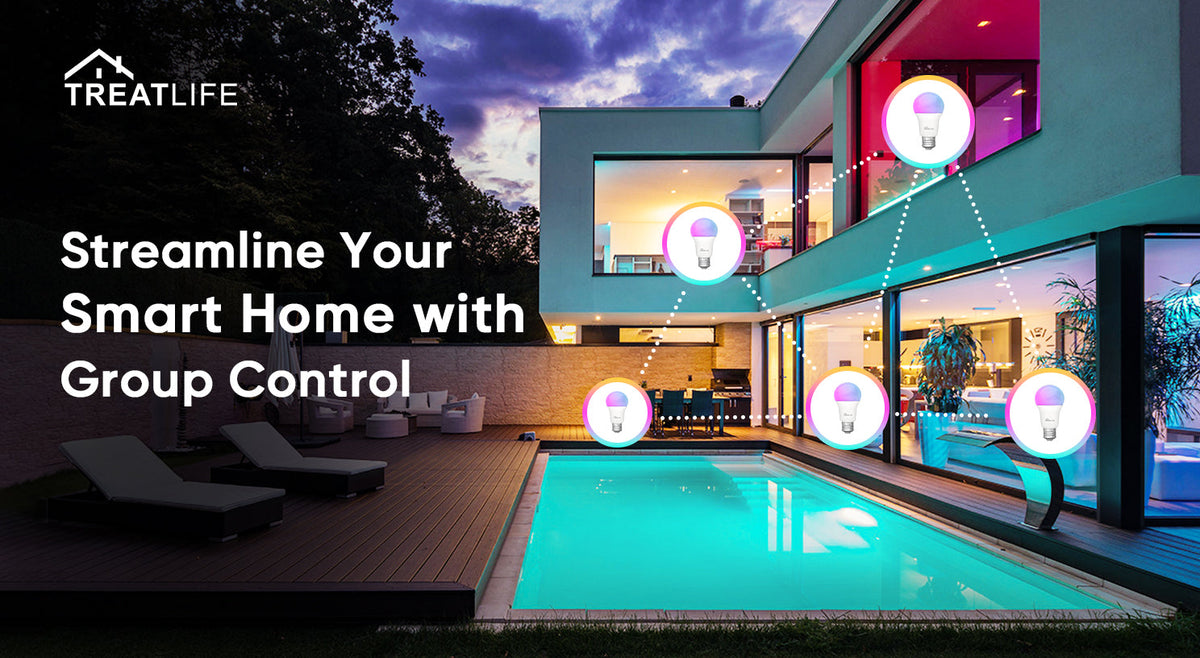 Streamline Your Smart Home with Group Control
In today's fast-paced world, convenience and simplicity are key factors in creating a comfortable living environment. Treatlife devices empower homeowners to transform their houses into intelligent, interconnected spaces. Among its impressive array of features, Treatlife Group Control stands out. In this blog post, we'll explore how Treatlife Group Control can streamline and elevate your smart home experience, making your life simpler and more enjoyable.
What is Group Control?
Treatlife Group Control is a powerful feature that enables users to create groups of Treatlife devices, allowing for simultaneous control and synchronization with just a single command. Whether you want to manage multiple smart switches, dimmers, plugs, or other devices, Group Control simplifies the management of your smart home ecosystem. With a few taps on your smartphone or a voice command, you can effortlessly control an entire group of devices, saving time and effort.
How to Create a Group?
Firstly, please keep in mind that only the same type of devices can be added to a group. With that being said, add outdoor dimmer plugs to a group, instead of plugs and switches to a group. Here are major steps:
Launch the Treatlife App.
Enter the device control page and then tap the pencil icon on the top right corner.
Tap "Create Group" and then you'll see all devices that can be added to the same group.
Tap "+" to add any devices that you'd like to control simultaneously and enter the Group name.
After all set, the group will show up right on the home page. Now, you'll be able to turn them on/off with a simple tap.

How to Automate a Group?
You can create some advanced features for this group. For instance, create an automation like turn on the group every 20:00 pm and then turn it off automatically after one and a half hour. It will take your smart home automation to the next level.
How to Create a Group for Different Types of Devices?
Since the features of different types of device vary, it somehow belittles the advantages of group control. However, if you want features like turn on/off different types of devices at the same time, you can count on "Tap-to-Run".
Create a scene with "Launch Tap-to-Run" added to the trigger, and all the devices that you want them on/off at once to the action.

Voice Control to the Created Group
Treatlife devices can be synced to Alexa App after account linking, therefore, you can create a group in Alexa and then add any devices you like to that group(In Alexa, it's called room). With a simple voice command, you can control an entire group of devices simultaneously. This seamless integration provides a hands-free and intuitive way to manage your smart home, making everyday tasks effortless and enjoyable.


Treatlife Group Control brings convenience, simplicity, and efficiency to your smart home ecosystem. By grouping devices together, you can streamline your daily routines and enjoy the seamless control offered by voice assistants.