Get Ready for Halloween with These Smart Lighting Ideas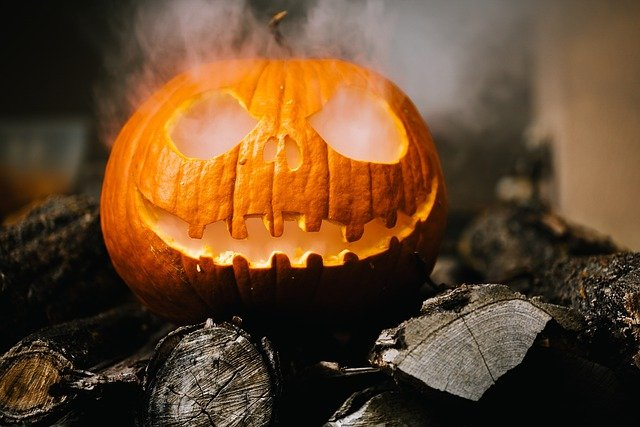 Halloween is just around the corner, and that means it's time to start thinking about your decorations! People traditionally decorated their homes at Halloween, or All Hallows' Eve, with pumpkins, corn stalks, and other harvest-themed items. It was believed that these decorations would ward off evil spirits.
Nowadays, people still decorate their homes for Halloween, but the focus has shifted to more fun and festive. Decorating your home with an outdoor display featuring items like ghosts, goblins, and witches is a great way to get into the spirit of the season and let your creative side out!
And of course, no Halloween decoration is complete without some spooky lighting!
And we're not just talking about turning all the lights off and using candles. (Although that is an option!)
Why not take your Halloween decorations a step further this year and add some smart lighting to your Halloween display?
If you're looking for some smart lighting ideas, you've come to the right place. In this blog post, we will discuss how to use smart lighting to create a creepy Halloween atmosphere. We'll also provide some tips on how to save energy while still having a festive home. So read on for some inspiration, and get ready to celebrate in style!
Halloween lighting tips and tricks
If you want to create a truly spooky atmosphere, then lighting is key. Here are a few ideas to get you started:
- Create eerie shadows. By placing your lights in strategic positions, you can create shadows that will add to the overall effect of your Halloween décor.
- Use LED lights. LED lights are energy-efficient and long-lasting, so you won't have to worry about replacing them anytime soon. Plus, they come in a variety of colors that can really set the mood.
- Use timers and sensors. Timers and sensors are a great way to save energy, and they'll also help you keep your Halloween lights on schedule. That way, you can enjoy your holiday without having to worry about forgetting to turn off the lights.
- Take advantage of smart technology. With smart lights, you can control your Halloween lighting from anywhere in the world. So if you're away from home on Halloween night, you can still control the lights in your front yard and ensure your home has that haunted look!
With these tips in mind, let's take a look at how you can make your Halloween decorations even smarter with smart lighting.
How to use smart lighting to create a spooky Halloween atmosphere.
When it comes to smart lighting, the options are endless. You can use smart bulbs, smart switches, and even smart lights to create a spooky Halloween atmosphere. Here are some ideas to get you started:
- Use smart bulbs to create different lighting effects. You can make them dim, change colors, glow steadily, or even flicker like candles.
- Use smart switches to turn lights on and off remotely. This is perfect for setting the mood or scaring trick-or-treaters!
- Use smart lights to create a use path lights to create a spooky entranceway up to your front door. You can even add motion sensors so that the lights turn on when someone approaches your house.
- Sync your smart lights to music. This is a great way to create a fun and festive ambiance. Simply turn on some Halloween-themed music and watch your lights dance to the beat!
Color-changing smart lights can really set the mood for Halloween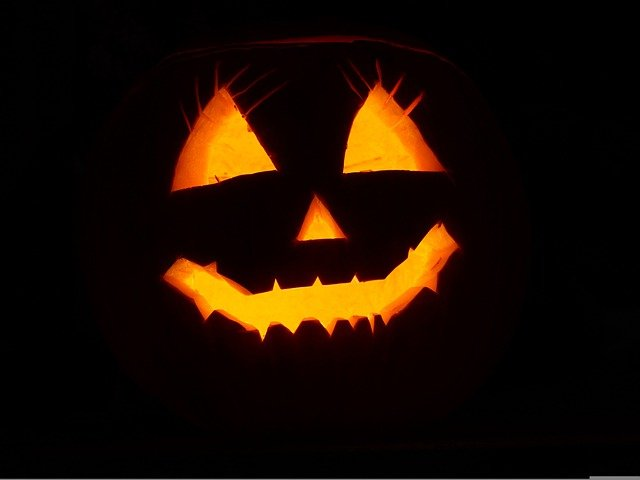 The traditional colors of Halloween are orange and black, but that doesn't mean you have to stick to those colors. With smart lighting, you can create any atmosphere you want. So if you want your home to look spooky, you can use orange and black lights. Or if you want it to look more festive, you can use green and purple light. You can even use white lights to create a ghostly effect. The possibilities are endless!
Final thoughts
Halloween is the perfect time to get creative with your lighting. With so many options available, there's no reason not to take advantage of smart lighting. So get out there and start decorating! Your neighbors will be so impressed with your spooky setup.
At Treatlife, we carry a variety of smart lighting products that are perfect for Halloween. So if you're looking for some inspiration, be sure to check out our website. From smart bulbs to smart switches, we have everything you need to create a spooky Halloween atmosphere. Plus, our smart bulbs and switches help you take control of your home's lighting all year round.
Usingour smart lighting solutions, it's easy to control the lights in your home with just a few taps on your smartphone. Get complete control over your home's lighting with our intuitive mobile app and begin designing your home's lighting to suit your needs.
So what are you waiting for? Get started today!
Happy decorating!