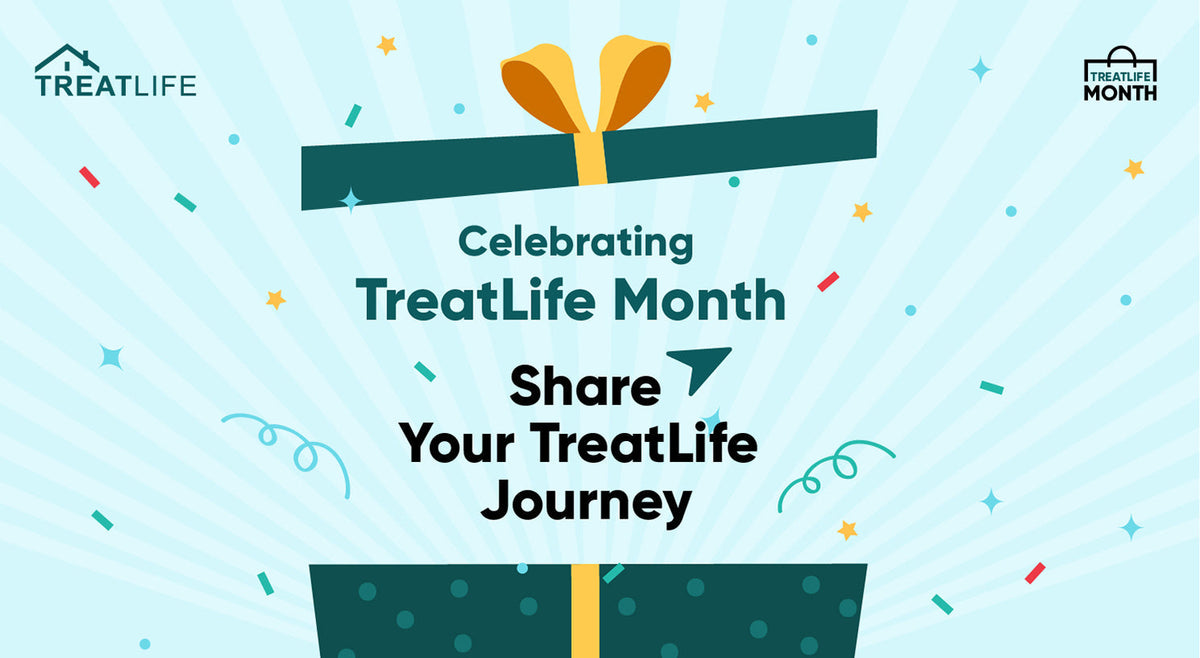 Join the Celebration: Share Your TREATLIFE Journey
This August, as we dive into the festivities of 'TreatLife Month,' we extend an invitation to you, our cherished users, to become the narrators of our shared success story. It's your moment to shine - to illuminate how a single smart device has woven convenience and innovation into the fabric of your life.
Embark on a Journey Down Memory Lane
Can you recall the very first TreatLife smart marvel that graced your abode? Was it the ingenious smart plug that added an elegant touch to your daily routine? Or perhaps the radiant glow of a smart light bulb that transformed your living space? We're eager to hear how these transformative devices have seamlessly become part of your everyday existence, catalyzing change and enhancing comfort.
A Glimpse into Your Odyssey with TreatLife
Are you a steadfast veteran of our ever-growing TreatLife family? Have you witnessed your collection of smart companions evolve over time, embracing each new innovation with enthusiasm? Share your remarkable journey, as these milestones deserve to be celebrated.
Your Voice Shapes Our Path
Your invaluable insights into our products and services hold a special place in our hearts. Do you revel in the simplicity of managing your gadgets through the TreatLife App? Do the versatile automation features spark joy in your daily routines? Whether it's a commendation, a suggestion, or constructive criticism, your voice guides us on the path to improvement.
A Toast to Four Years of Brilliance
As we commemorate four years of pioneering strides in the realm of smart living, we wish to extend our heartfelt gratitude for your role in the TreatLife family. Your stories kindle our inspiration, your feedback fuels our progress, and your unwavering support propels us ahead. Let's elevate 'TreatLife Month' to new heights by uniting in the celebration of your personal encounters with TreatLife's brilliance.
Share Your Tale Today
Craft an email to us at marketing@treatlife.tech, encapsulating your transformative journey. Anticipation brims as we await your narratives! To express our gratitude, those featured will be gifted a special token of appreciation. Embrace this opportunity to join the chorus of voices shaping the future of smart living.