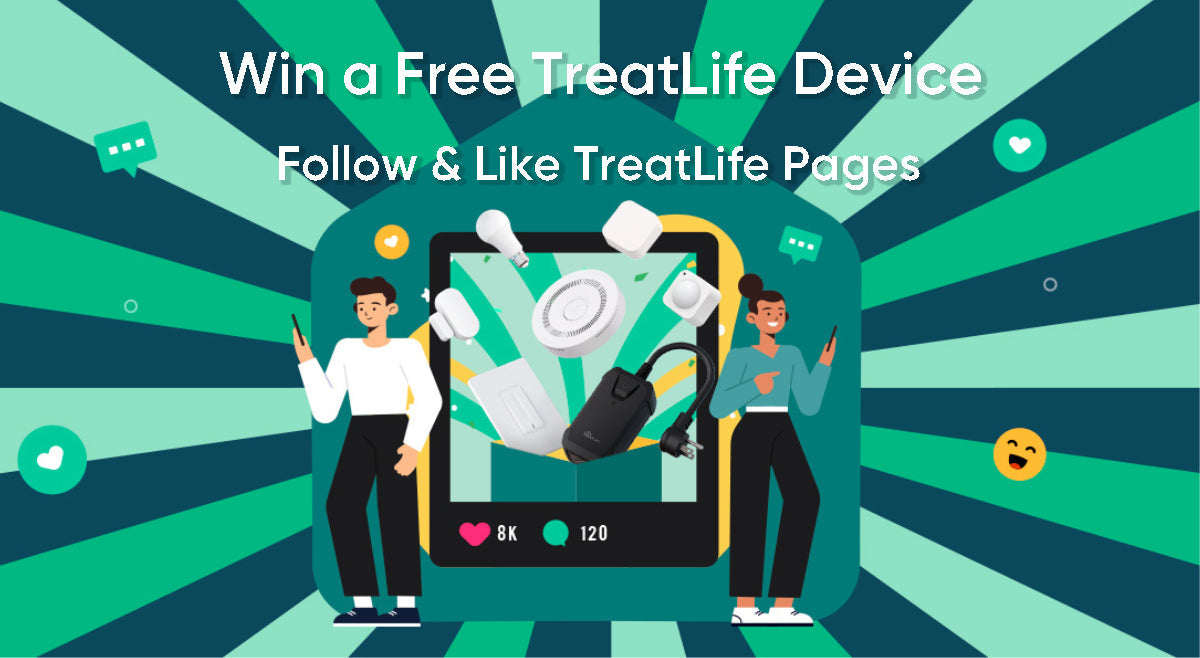 It's Treatlife Month! Are you ready to win big and transform your home with TreatLife's innovative products? Without further ado, let's look at how to enter and win big!
From August 16 to Augst 22, we'll be running giveaway of popular TreatLife devices. Up for grabs are:
- Smart LED Light Bulbs
- Smart Sensor
- Smart Dimmer Switch
- Smart Dimmer Plug
To enter TreatLife Month giveaway:
Simply follow us on Facebook and Twitter.
Plus, don't forget to like our Facebook page.
Wanna get higher chances to win? Feel free to drop your comment to any one of our social media post with #treatlifemonth. No worries if you don't have personal social media pages. You can send your Treatlife story to marketing@treatlife.tech. Refer to this event for more details.
Luck winners will be announced on August 29. Don't miss out on your chance to win leading smart home products. Follow along and enter today for Treatlife Month! Let's celebrate the technology that makes homes smarter, safer and more efficient.